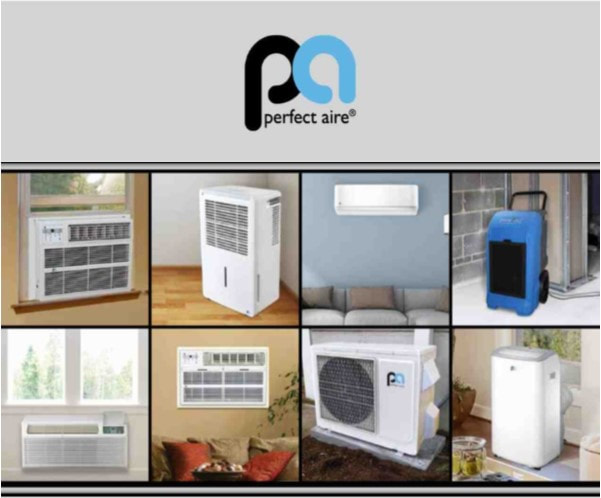 The Perfect Aire AdvantageComplete Line
Perfect Aire offers one of the most comprehensive lines of Room AC, Portable AC, Dehumidifiers, PTAC and Mini-Splits in the industry to help meet all of your customer's needs.
Limited Distribution
Specializing in the Hardware, Farm & Ranch, Appliance and specialty type retail channels, Perfect Aire only sells to accounts that have a similar marketing approach and requirements. We do not present or sell our line to big box retailers, discounters or any other mass merchants that exist in today's marketplace.
Domestic Inventory
We have thousands of units in the U.S. ready for immediate shipment, allowing for upside potential during the selling season. 3 U.S. based distribution centers – Chicago, IL, Dallas, TX & Tukwila, WA.
Special Orders
Perfect Aire can handle special orders (Ecommerce) to anywhere in the contiguous U.S.
Perfect Aire Offers both Direct Import & Domestic Ship Programs
Take advantage of a pre-season, front load direct import program with domestic safety stock for backup. This will help reduce costs associated with off-season warehousing space and relieve tied up inventory capital.
Low Defective Rate
Our defective rate is less than 1%. That translates into more satisfied customers & less valuable time spent by store personnel trying to take care of customer complaints and returned goods.
Best Warranty
Our one-year full replacement over-the-counter exchange warranty program provides a very convenient, hassle-free experience for both the consumer as well as the stores.
Our entire line of products can be viewed at
www.perfectaire.us